Located in the grand Palace of Capodimonte in a forest north of Naples, the Museo di Capodimonte is one of Italy's largest museums and home to important Neapolitan artwork.
Set in expansive wooded grounds to the north of Naples' historic centre, the Royal Palace of Capodimonte is a grand palazzo built by the Bourbons as a summer residence and hunting lodge. By the mid-19th century, the palace had been slowly converted into an art gallery, and in 1950 it opened as a national museum housing a large collection of important Neapolitan paintings and sculptures.
The museum at a glance
The ground floor of the Museo di Capodimonte is home to the Farnese Gallery, showcasing ancient Roman monumental sculpture alongside important paintings collected by the Farnese family. More of this collection can be found at the National Archaeological Museum. On this floor, you'll also find the Galleria delle cose rare - literally, the "Gallery of Rare Things" - exhibiting historical curiosities.
Housed on the first floor are a number of well-restored royal apartments, recreated as they would have been lived in by the Bourbons with antique furniture and collections of porcelain and majolica, more of which is exhibited in the Porcelain Gallery on the same floor.
The rest of the first and the second floors are dedicated to the National Gallery, considered the best place to see paintings of the Neapolitan School, where you'll find paintings from the 13th to the 18th centuries including major works by Raphael, Titian, Caravaggio, El Greco and many others. The upper floor also has a small collection of contemporary and post-Italian unification 19th century art.
Interesting for art fans
While it makes for a very interesting visit, its location outside of Naples city centre means the Museo di Capodimonte doesn't quite make the cut if you've got a very short itinerary. If you're into art galleries or if you've got a few days to spare in Naples, it is definitely recommended.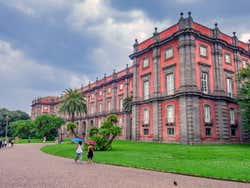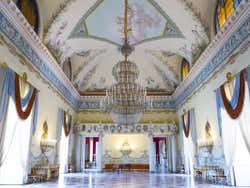 Schedule
Thursday to Tuesday
Ground floor: 8:30 am to 7:30 pm.
First and second floors: 9:30 am to 5:30 pm.
Closed Wednesdays.